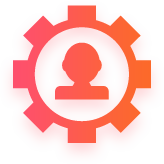 Training
When we first set out to design Vital Health, we wanted our system to be simply made that even residents could use it themselves whilst also maintaining a powerful architecture, so health professionals were able to see the diagnostic need for it. Our training will involve helping you to implement, install and integrate Vital Health Systems in your care home. Here we will show both staff and residents how easy it is to use on a daily basis.
Introducing new technology can be a daunting process for any organisation, so our team will support you from the outset. We will initially ensure your network is capable of supporting the system and make recommendations of how to improve it if necessary. We will provide thorough training to all staff who will be using the Vital Web App and show you how to input patient profiles and data. We will also work alongside you to train local GPs associated with your practice to use and understand the Vital Web App for a better patient care and response.
Our customer support services are UK-based, and we'll always be on hand to answer questions and queries.