Using technology to transform the future of the care home industry.
As digital technology raises the bar in standards of healthcare, Vital Health Systems is developing ways to enhance and improve the care home environment.
We will provide our users with trusted and efficient equipment that feeds into the Vital Web App and automatically records readings and results; reducing workflow processes and increasing efficiency.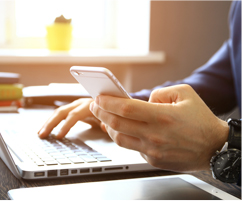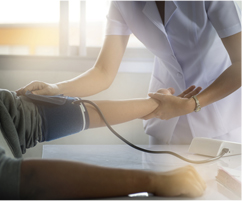 Through a range of connected devices, caring for your patients and residents becomes easier and automated, so your staff can focus on providing compassion and empathy instead of worrying about making notes and writing out figures.
We are currently developing connected blood sugar monitors, cardio scales, blood pressure sensors and smartwatches to provide your care home with state of the art technology to improve patient's quality of life and general care.
Connected devices are already being used to treat a number of chronic conditions such as hypertension, diabetes and to monitor general activity levels. Vital Health Systems is using this digital knowledge to transform the care provided to elderly and infirm patients.
We want to promote more effective health management by enhancing your in-house technology and improving efficiency.
Click here to contact us and find out more.